Training tomorrow's Christian leaders in Africa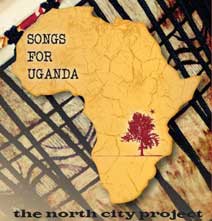 Did you know that there are a growing number of Africans who are leaving their war-torn, poverty-stricken countries and coming to Uganda with very little money hoping to study the Bible?
We are The North City Project, and we have created an original album of modern hymn arrangements to support these students. The album is available as a cd or as a free download in electronic form.
Please consider donating to the cause. The proceeds from your tax deductible gift will be used to create a scholarship fund allowing students to study the Bible.
Our goal is to raise $10,000. Please help us achieve this goal by telling others about this website!